16 Sep

Climate Weekend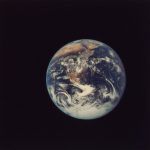 Care for God's creation will be the focus of our worship, and not just at our regular services (i.e. the 8am, 9.15am and the 11am), but also at a Bring-a-Pet service at 4pm on Sunday 19th at St Mark's and a Service of the Word at 6pm at St Andrew's, ending with a "Chime for Climate"). On the Saturday night there will be a Prayer Vigil in St Andrew's (the church will be open between 9pm and midnight, and there will be silence, Bible readings and prayers – you don't have to come to all of it).
Our regular services (8am, 9.15am and 11am) will be on as usual,
There are a range of other activities also, including a litter pick and nature trail (12.30-2.30pm at St Mark's on Saturday 18th – drop in when you can and bring gloves and grabber if you have either), piano concert and short talk entitled "What can I do?" (at St Andrew's 3pm Saturday 18th). We hope you will be able to join us for at least some of the things that are happening. Click here for a handy flyer with all the timings/locations.